This month's EA showcase is all about the fabulous Geraldine Rossiter, Executive Officer, Capital Health Network.
Our goal is to raise the profile of EAs with a view to build awareness of the Executive Assistant role by sharing the diversity that the role entails, continue to share tips and tricks, encourage each other and talk about the journey in which we all take.
Please share, share and share in support of your peers!
If you know an EA or would like to contribute and share a little about yourself, please get in touch as we'd love to hear from you.
Your CEA Team X

Geraldine Rossiter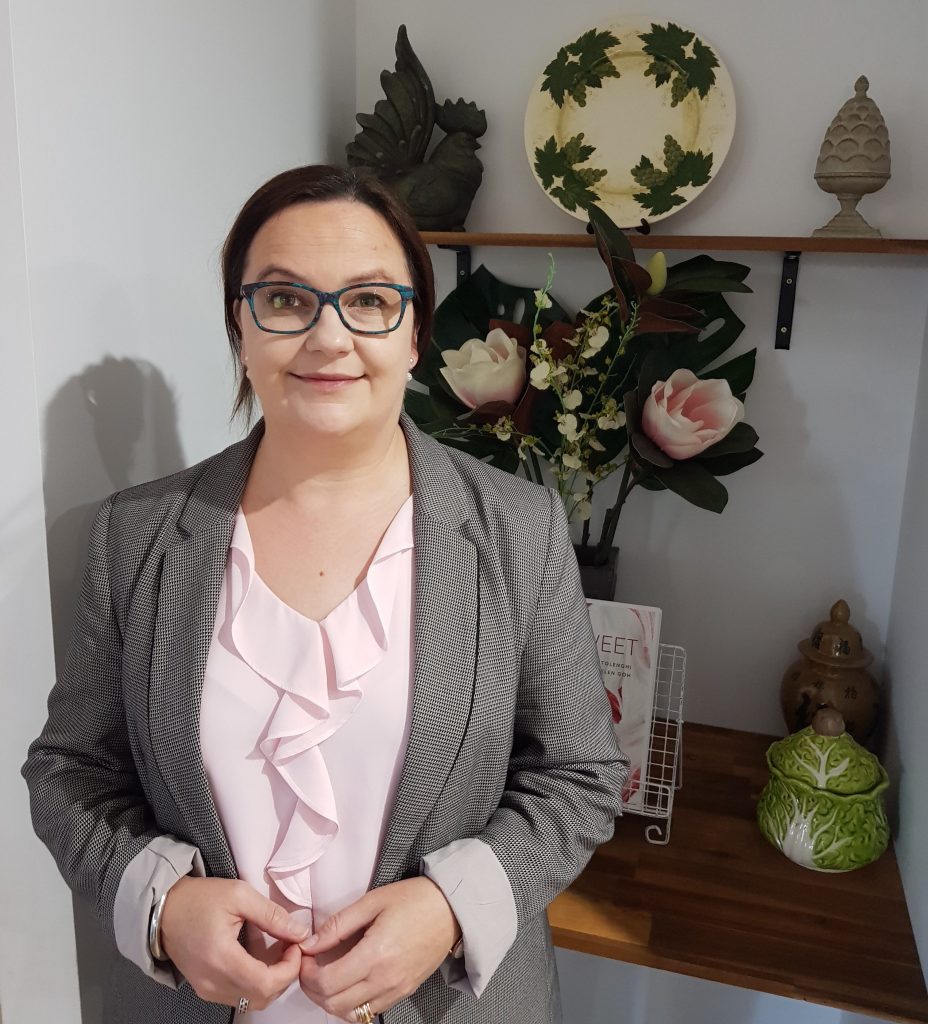 Name your current role?
Senior Executive Officer, Capital Health Network.
Do you remember the first day you became an EA?
I remember the day quite fondly. I was working at ComSuper in the Customer Service Centre, ie call centre. I had been working there for two years and the opportunity arose to work to the Head of Corporate Services as Executive Assistant. The interview was a brief 15 minute discussion and I got the job. My first day was very exciting, but I was also very nervous. My desk was right alongside by boss with a glass/Perspex window we could like straight at other through. I spent one week with a handover to his EA who was leaving for promotion to another department. She was amazing and continued to help me after I left if I needed any questions. Something I now do for anyone if they are replacing me in my role. My Executive was a great man and the best one to work for on your L plates. He taught me a lot and we are still in touch after 10 years. He remains a coach, which is what he does now. He is an Executive coach and does a lot of work with public and private sector coaching and building teams.
How long have you been an EA?
10 years. I commenced my EA career at ComSuper as APS 4, then moved to AusAID/DFAT as APS 5 and then to private sector as EA to CEO at Canberra Southern Cross Club and now in my current role.
What would you consider to be the most difficult part of your day?
Reminding people again to send me that paper/work that I have asked for three times already. There is an art in asking nicely but firmly and you know when you remind them they have not forgotten to send it to you, I wonder if they groan when they see my email again!
What would you consider to be the most rewarding part of your position as an EA?
Meeting people, establishing great relationships and seeing how your Executive works. Our Executives are hard working, amazing highly intelligent people and great leaders. It is a privilege to work with them and support them.
Was there a time in your career, you sort help and/or advice from another EA in your life? How important do you consider this relationship?
I am very lucky to have wonderful friend I met when working at AusAID. I actually interviewed her for her role and worked with her in the same Division. We mentored each other to apply for other roles and catch up regularly. We support each other and provide advice when we are dealing with a challenging piece of work or how we can make something work better or more efficiently or just a sounding board and sometimes just for fun over brunch or lunch. She is certainly my wing woman and an amazing woman and friend.
What was a role that you have owned or an experience you have had, that helped shaped your success in your current position?
My previous role as EA to the CEO of the Canberra Southern Cross Club certainly provided me with the skills I need for my current role. I have always been a minute taker, something which you either love or hate as an EA I believe. I enjoy doing it, you actually get to hear how a business is run, created and developed in those meetings. I completed Certificate in Governance Practice at the Governance Institute in that role which provided me with the skills needed in my new role when supporting the Executive Team, Company Secretary and Board of Directors.
What skill do you possess that you believe is crucial to your role?
A couple actually that I think are important: Emotional Intelligence, Intuition and the ability to remain clam under pressure. Knowing when your Executive is under pressure, and thinking ahead for them. If you can remain calm when they are under pressure that will in turn relieve any added pressures. Guiding the team when they are seeking advice on how to create that piece of work perfectly for your Executive.
What are three items you can't work without?
Post it notes, flexible ruler to remove those cards from leaver files (they always get stuck in there) I have been carrying around the same ruler for years, A4 notebook lecture pad with pockets great for separating your notes into meeting topics.
What do you do in your spare time?
Walk my dogs, reading books, listening to music and cooking (I was a chef in my younger working life). I listen to Triple J and MTV and V on Foxtel and have been known to dance around the house when home alone, much to the amusement of my four legged friends!
Any tips you'd like to share with your fellow EAs?
Don't be afraid to try something new.
We have a world of opportunity at our feet with our Executives. Ask for training at your Performance review, offer to help your Executive with some work they are doing.
Find your wing woman, that someone who will support you and encourage to take that next step in your career.
Mentor and help those new and upcoming EAs.
Don't forget to look after yourself, we spend a lot of time focussing on our Executives wellbeing, it is so important we don't forget to do the same. Make time to chill out with friends or wind the windows down in your car and turn up the tunes! Whatever makes you smile and feel good.