When it comes to inspiring women to reach their potential, we're all in. This month, Issy Ennever our guest blogger, shares her thoughts on the future of leadership for rural women and the Country to Canberra initiative.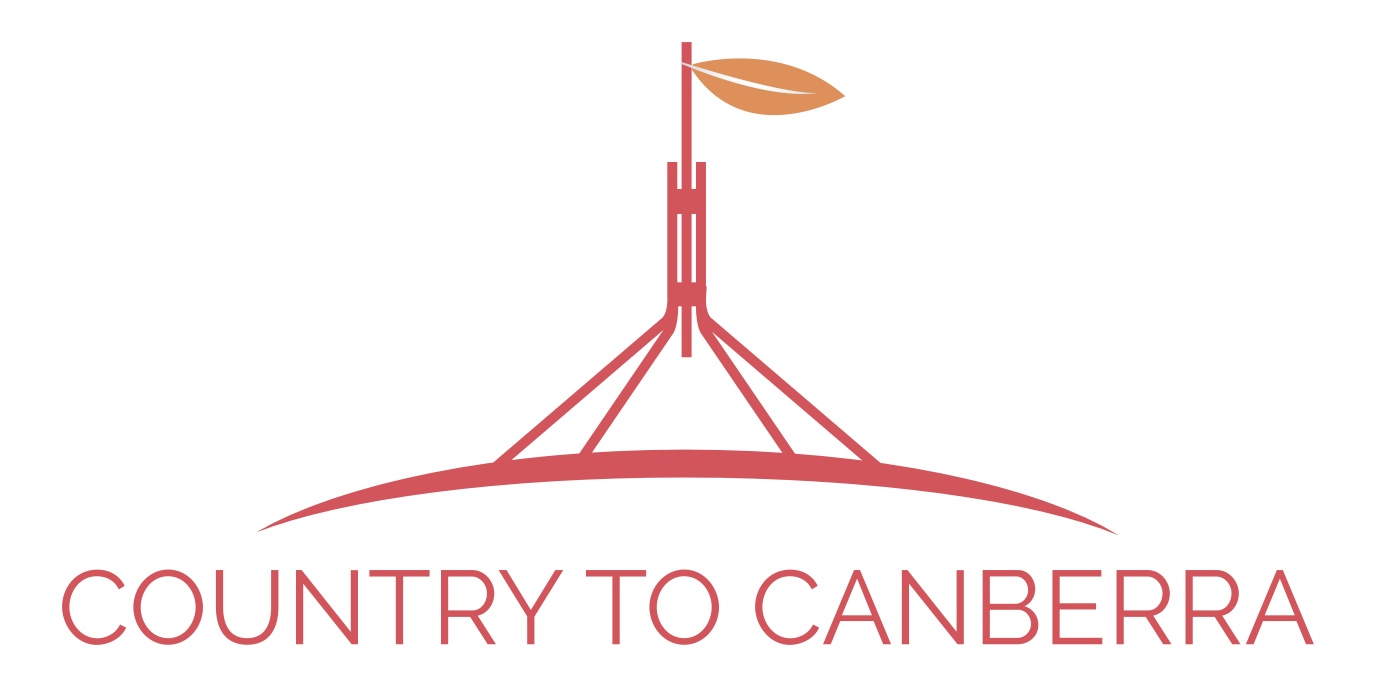 Regional, rural and remote Australia is abundant with hardships and, although plagued by substantial challenges, these communities remain the building blocks of Australian society.
The isolation, socioeconomic disparities and limited educational resources shape the individuals within these environments to become adaptable and resilient, skilled in critical thinking and empathetic towards the needs of others. Therefore, we should look to rural Australia, as it is in these communities that many of our future leaders are being created. Amongst the most impactful and influential of these leaders are rural women, providing hope to rally these essential communities through uncertainty, fear and the continual setbacks characteristic of regional Australia.
In my own community, I have grown up with positive female role models. These are women who ensure our sporting events are organised correctly and run in an economically beneficial way; women who volunteer in vital emergency services and devote themselves to fundraising events that support the disadvantaged; mothers and daughters who work on the farms to grow the produce that feeds our country; teachers who inspire the next generation, such as myself, to follow our dreams; and everyday women who guide, empower and provide stability to Australia by being the unwavering backbone during times of crisis.
Women in these communities demonstrate the spirit of leadership and strength from which all Australians, rural and metropolitan alike, can learn. Rural women represent that an effective leader is not always the loudest person in the room, nor the one leading from the podium. They exemplify that a great leader, a powerful leader, is a person that can listen to the people around them and inspire growth by empowering individuals to embody the change they wish to see.
However, in the face of disadvantage, self-doubt and a lack of support for rural women, a central question remains: how do we empower regional women to acknowledge and embrace their leadership abilities?
On an October afternoon last year, I received a phone call that made an incredible impact on my life. It was from Country to Canberra, an organisation that works with young women and non-binary people in rural communities to recognise, refine and utilise their leadership skills.
The phone call was to inform me that I was one of the winners of the 2020 Leadership Competition, and I was invited to participate in their online workshop called C2C on Screen.  One of the most incredible parts of new experiences is that you really don't know what amazing outcomes can eventuate, and that was exactly the case with the two-day workshop with Country to Canberra.
The program explored communication skills, the core ideas of leadership and how to integrate our ideas into the school and the local community. Most importantly,  it empowered me as an individual and instilled in me the confidence and self-belief to pursue my aspirations despite any barriers along the way. I know that I would never have attempted many experiences, such as networking, public speaking or formal leadership positions if I had not had the opportunity with C2C on Screen to gain a greater perception of my potential as a leader.
That was the impact Country to Canberra had on one person. Now imagine what could be achieved, how communities across Australia could grow, if more rural women had access to similar resources and experiences designed to nurture their leadership qualities.
Greater access to trainee programs in local government, the creation of more Youth Advisory Councils and leadership programs for young women in isolated areas, increased emphasis on developing leadership skills in schools and higher educational, financial and social resource allocation to establish pathways for rural women to reach their goals are all examples of strategies to support women towards their leadership capacity.
As Australia attempts to tackle major issues such as climate change, job security and gender equality, the unique voices of individuals from rural communities will be instrumental in problem-solving and developing innovative solutions that consider both the economic and humanitarian aspects of these challenges. Involving rural women and their experiences, knowledge and understanding of hardship in decision-making processes would catalyse a new era in Australian society where regional communities, the building blocks of our country, are better supported and represented.
Rural and metropolitan Australia have largely existed as separate units of our country, and the lack of communication and cooperation has prevented growth in each. We can change this. Connecting to rural leaders, including rural women, can benefit every industry and business. We would be better equipped to achieve goals of environmental sustainability, adaptability in the changing marketplace and establishing more systems to support a wider range of individuals in leadership positions.
Initiatives in urban Australia to actively include regional voices in new ventures would increase opportunities for all people within these isolated communities, as well as eventuate in policies and ideas that promote diversity within the workforce, educational system and politics. Additionally, these interactions can provide pathways through which the strengths of metropolitan communities, such as technology and opportunities for economic expansion, become more accessible in rural Australia. I believe that it is the leadership of rural women that can make this vision a reality.
Rural women have infinite leadership potential, and they are vital to the future of Australian society.
If you want to learn more about this fantastic initiative, visit the Country to Canberra website.
About our guest blogger
My name is Issy Ennever and I am from Casino in Northern NSW. I am in Year 12 and plan on pursuing a career in Aerospace Medicine in the future. I am incredibly ambitious and passionate when it comes to STEM and can often be found watching a good documentary or reading an interesting book in my spare time. I am a visionary in my leadership style and love encouraging others to fight hard for their dreams. Throughout my own journey,  I hope to develop a platform to advocate for young rural girls wanting to pursue a career in STEM.