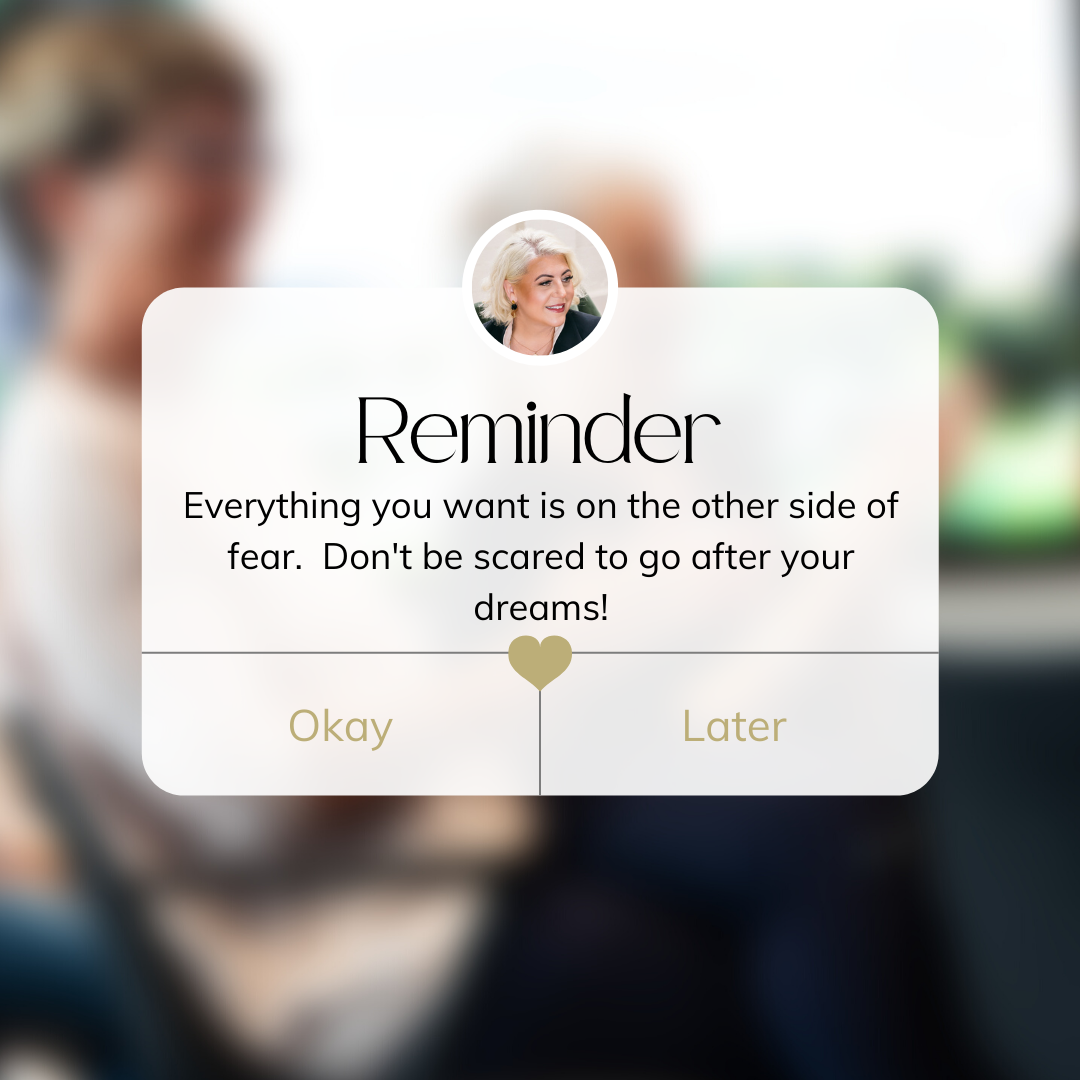 Fear is a powerful thing that can hold us back from achieving our goals. It comes in many forms from slight hesitations to severe anxiety – it's in our nature to be afraid of the unknown. We may fear change or taking risks, especially if we don't know what is in front of us. It can be hard to feel comfortable moving forward, right?
Having fear isn't the problem, it is when that fear stops you from doing something you really want. Whether that be going for the promotion, applying for a higher scale role, or just going outside your comfort zone with your career. These can all be fearful, but at the same time, they can all be amazing and have incredible outcomes.
So how can we conquer our fears and reach our goals?
During our Advanced Management Program, we look at self-coaching techniques to work through our fears and how to break them down one-by-one.
We step you through how to acknowledge when you are fearful, what you can do to tackle your fear, and how you can best manage your emotions and reactions.
Getting uncomfortable and being ok with some level of discomfort is healthy because when we feel this type of fear, we know we're growing, being challenged, and moving forward.
You can join us at an upcoming Advanced Management Program, which are delivered across Australia throughout 2022. To participate, visit our workshop page for dates and locations.
About the blogger – Vicky
Vicky is one of our Talent Managers and helps motivated Executive and Personal Assistants find their next role. As an experienced recruitment and talent manager, with a strong background in administration, executive support and recruitment management, Vicky understands the importance of the Executive Assistant role, the nature of working within an Executive Office and helps our candidates and clients to find the perfect job fit.