This conference was simply amazing. Ursula & her team are amazing. It was a great opportunity to pause & make valuable connections. I'm looking forward to 2022!
Ursula and her team at Capital EA have provided EA's with an amazing opportunity to connect, reflect and grow. The 2021 EA/PA Annual Conference surpassed expectations and has empowered me to strive and reach my goal.
The conference will change you, for any EA even considering it, DO IT, you need it for your own
personal development and growth to stop, look and reflect on where you want to go in your career.
Executive and Personal Assistants never seem to rest, let alone take time away from work to focus on themselves.
Are you a motivated Executive or Personal Assistant looking to build on your skills, knowledge and know how, all whilst networking with like-minded individuals?
What would you say to taking two-days away from your role to work on your own professional development. Connect, learn and strengthen your career with other EAs and PAs, industry professionals and administrators, listen to a line-up of fabulous experienced speakers?
Now this dream can be your reality!
See what previous participants have said about the Capital EA Annual Conference.
Capital EA has organised an exclusive two-day EA/PA Annual Conference
This all-inclusive two-day conference will be held at Milton Park Country House Hotel & Spa in Bowral, NSW, on 16-18 November 2022. A great educational experience with keynote and subject matter expert presenters, guest speakers, networking, collaborative sharing experiences, fun activities, outstanding goodie bags and prizes! All meals and individual accommodation is included in this inclusive package.
Why attending will benefit you and your Executive
Bring EA/PAs together to collaborate and share expert strategies and expand their professional network
Listen and learn from expert facilitators, keynote speakers and invited guests
Discover the fundamental core essence of what makes a "Successful EA"
Provide EA/PAs with dedicated time to reflect and revise strategic thinking and planning
Teaches leadership to support managing EA/PA teams
Develop new skills that are extremely relevant and practical for EA/PAs
Designed to motivate, inspire and encourage EA/PAs to return to their roles eager to put into action new practices and increased knowledge
Allow EA/PAs to take a breath without taking a break!
Your Investment Includes –
Two nights accommodation in Southern Highlands award winning Milton Park Country House Hotel and Spa Bowral NSW
Two days of comprehensive learning and development designed and developed by highly regarded and experienced EAs specifically for EA/PAs
Welcome Networking Evening
Award Winning Facilitators and Invited Guest Speakers
Sessions include Senior PA/EAs from public and private sectors Melbourne, Sydney and Canberra
Networking Events and EA/PA End of Year Dinner
All meals, activities, materials, notebooks and writing tools
Entertainment plus much much, more!
Highlights –
Dr Brendan Nelson AO President of Boeing Australia, New Zealand and South Pacific
Mr Dion Devow Indigenous ACT Australian of the Year, Founder of Darkies Designs and Yerra Pty Ltd
Ms Liv Van Vliet Founder and Trainer of My EA Career
Join us on Wednesday evening for our Welcome Networking Event with Live Entertainment to meet fellow attendees and special guests
Unwind at the end of day two with our EA/PA End of Year Celebration of hard work achieved during 2022
Mental Health, Self-Awareness Activities, Nutrition and Exercises provided
Individual Curated Hampers for each attendee
Opportunity to network with EA/PAs from other State and Territories and Regional areas
$3,900.00  (Includes GST)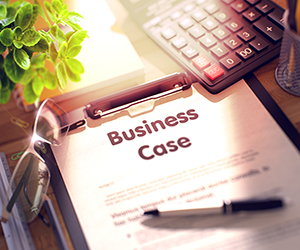 Enter your details to download the 2022 EA/PA Conference Brochure!